What is Human Trafficking
Forms of Trafficking
World Day Against Trafficking in Persons
What is Human Trafficking?
Human Trafficking is the trading of people for the purpose of exploitation.
It takes place in three major stages; recruitment, transfer and exploitation under a chain of interlinked agents using means of threatening or using force, Coercion, Abduction, Deception and Fraud.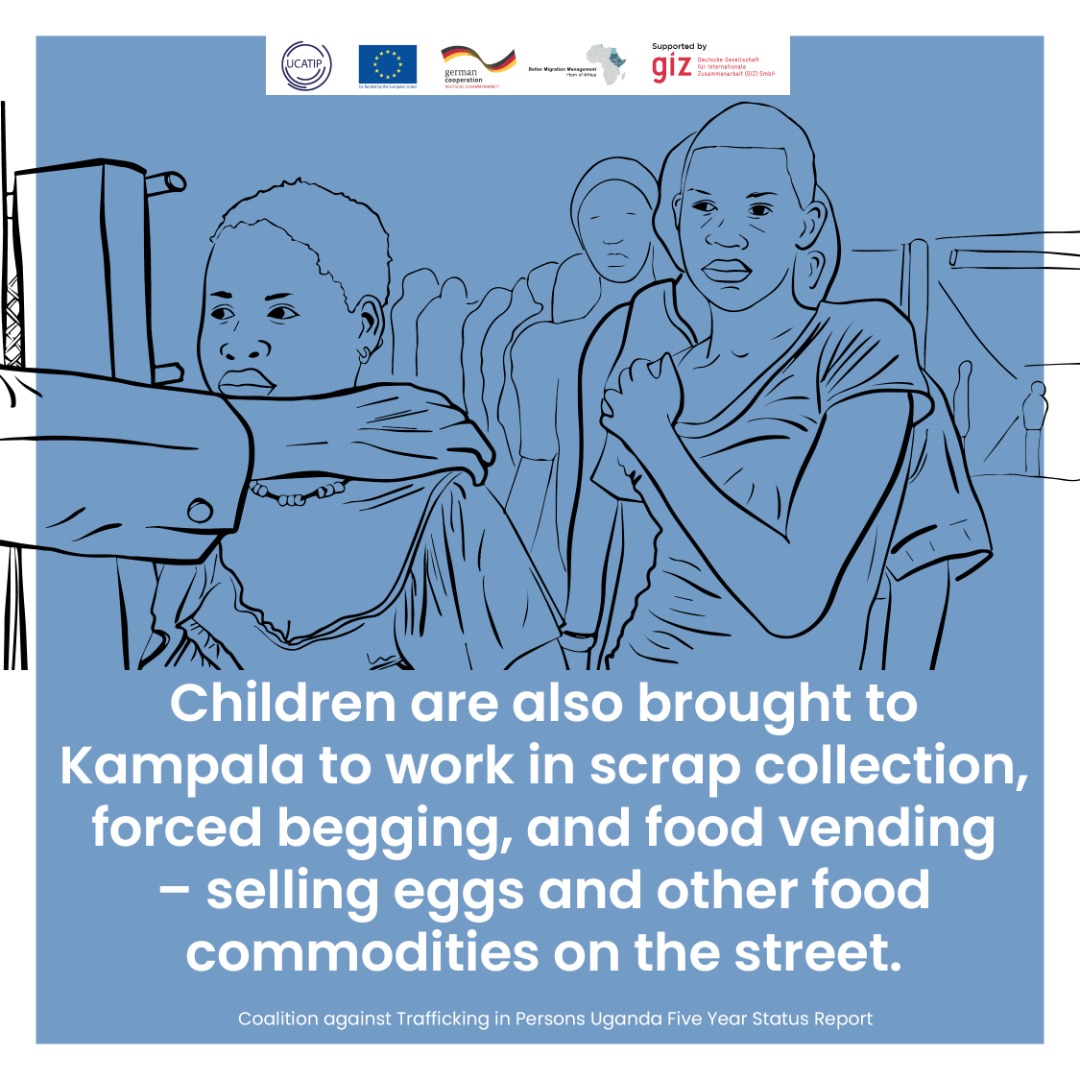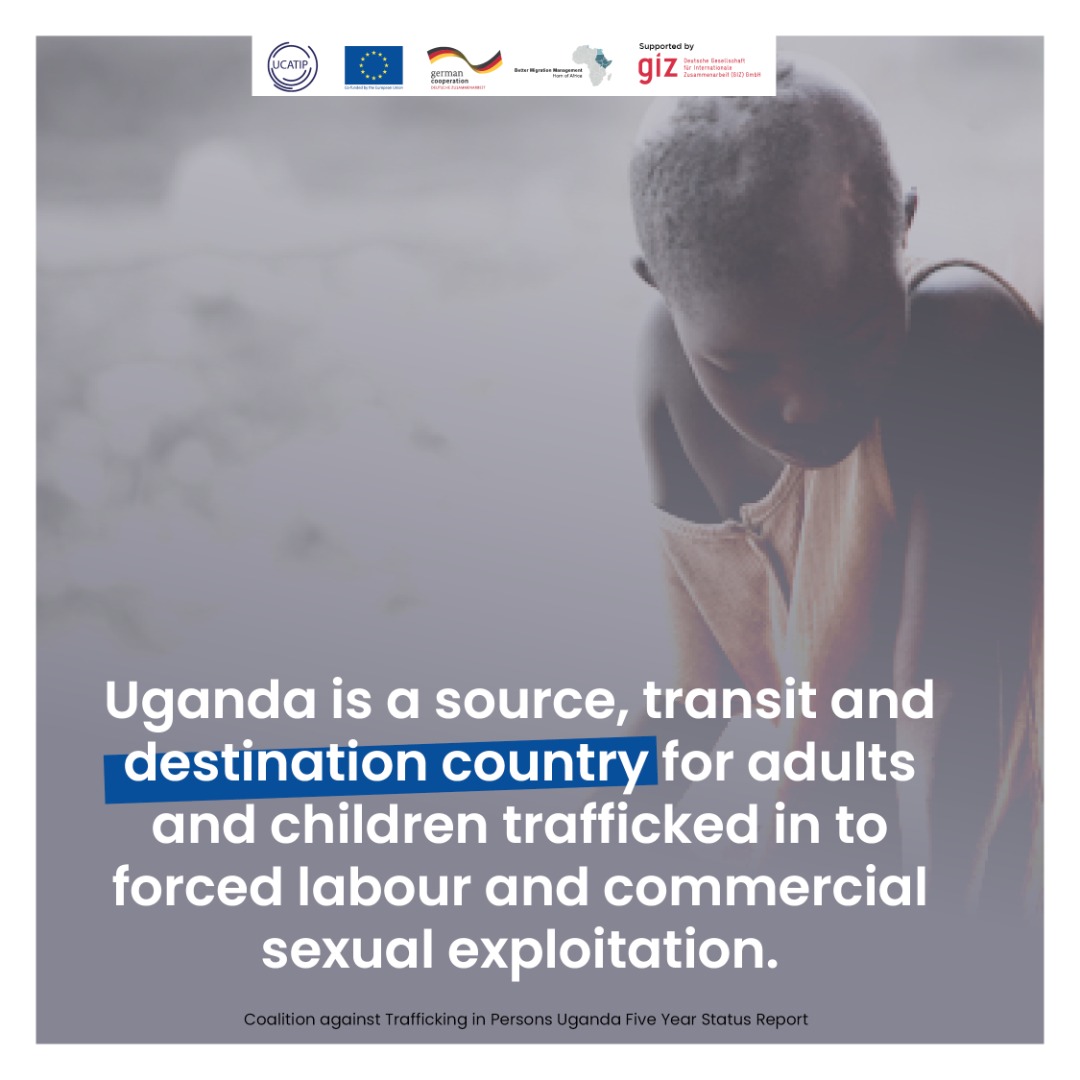 Labour exploitation, Forced marriage, Child soldiers, Drug trade, Forced criminality, Organ Harvesting, Domestic servitude and Sexual exploitation.
Commemoration of World Day Against Trafficking in Persons
Every year the Coalition against Trafficking in Persons Uganda (UCATIP) joins the world to commemorate the World Day against Trafficking in Persons to raise awareness, and highlight efforts to end the multi-faced social evil.
Read more about our involvement in this year's schedule under the global theme "Use and Abuse of Technology"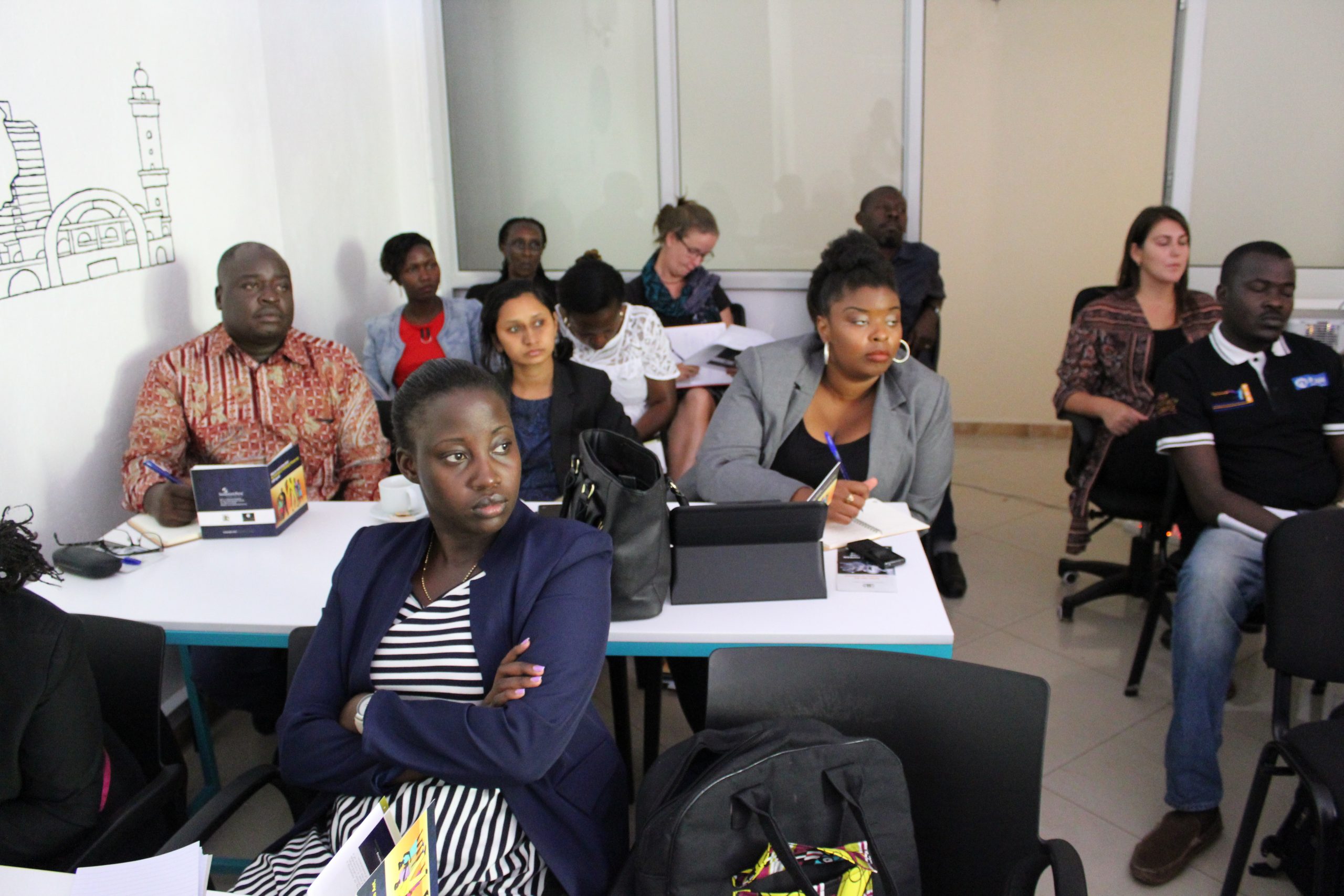 This report summarises the anti-trafficking work of UCATIP members from 2014 to 2019 in assisting in the implementation of the Prevention of Trafficking in Persons Act 2009 (PTIP Act) and towards the achievement of the objectives of the National Action Plan for the Prevention of Trafficking in Persons in Uganda (National Action Plan) under the four pillars of prevention, protection, prosecution, and partnership and the overlapping aspect of the Legal and Policy Framework.
Click the image on the right-hand side to read our top 10 highlights from the launch of the report.
UCATIP is a network of civil society organizations
('CSOs') seeking to create a society free from human trafficking through consultation, coordination, cooperation, and advocacy.
UCATIP has over 40 members that work in a variety of ways to combat human trafficking, including victim support and protection, legal aid, strengthening and training justice system actors, community sensitization, and advocacy.
The Coalition is working towards improving the coordination and implementation of anti-trafficking strategies in all geographical parts of Uganda.
Partnerships
Governance Strengthening to include data structures and gathering using a centralized impact reporting system using robust data collection.  This will enable a CSO centralized data processing mechanism which will lead to the development and provision of coordinated logistical monitoring and evaluation in order to support Coalition members to achieve robust reporting and data analysis.  This will in turn build a CSO effective TIP data collection and reporting mechanism
Prevention
Developing and increasing capacity building. This will involve working in consultation with UCATIP membership agencies to draw a list of high-priority training, mapping, and deadlines for delivery. Some of the activities will include developing and building on what is currently available, standardized training material to be used nationally. We see an opportunity to run a course unit for undergraduates at Makerere University and other institutions of learning. This course unit will be accredited and we will engage a consultant from as an example a Humanitarian Development Sector etc. The unit may be on: "Understanding Human Trafficking from a global perspective" with UCATIP assessment criteria put in place in conjunction with the Professors/Lecturers of faculties.
Protection
We will be developing an Information HUB using Digital Research Library:  A Digital Library will involve a special library with a focused collection of digital materials that will include reports for various UCATIP member organizations and other key stakeholders, visual material, and audio material such as the conferences and events we attend, etc.  These materials will be stored as electronic media formats via the use of the UCATIP website that we will be building.
Prosecution
We will increase the development of Lobbying and Advocacy to increase PTIP awareness rising. Its functions will be to oversee the implementation of advocacy strategies of the Coalition and involvement in policy formulations and coordination with wider communities. Use a combination of political contacts and public relations skills to represent the interests of the Coalition. Some of the activities will include, Involvement in analyzing the law and Research on policies, Bills, and Acts
Subscribe to Our Newsletter
News about what we're doing, campaign updates, and how you can get involved.