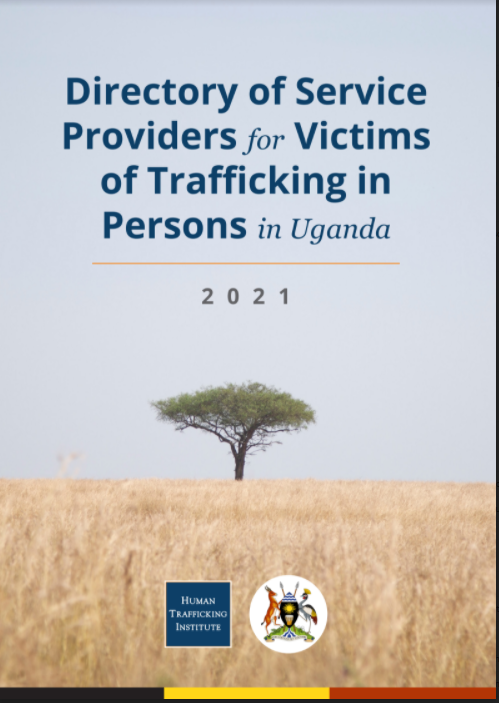 Directory of Service Providers for Victims of Trafficking in Persons Uganda- 2021
Directory of Service Providers for Victims of Trafficking in Persons Uganda- 2021
This Directory of Service Providers for Victims of TIP in Uganda was developed in partnership with the Coordinating Office for the Prevention of Trafficking in Persons (COPTIP) under the Ministry of Internal Affairs.
Pursuant to the Prevention of Trafficking in Persons Regulations (Regulations 2019) and National Referral Guidelines for Management of Victims of Trafficking in Uganda (NRG 2020), all governmental and non-governmental organizations must follow the required reporting requirements and necessary steps in referring victims to service providers and in engaging in activities related to the assistance and rehabilitation of victims of TIP.
All service providers and stakeholders should carefully consult the Regulations (2019) and the NRG (2020) for additional instructions and information related to reporting, referral, rehabilitation, repatriation, and reintegration of victims of TIP in Uganda. This directory will be updated on an annual basis. Please email any changes, amendments, or additions to contact@traffickinginstitute.org.